WRITTEN BY SARAH SCOLES
February 18, 2016 // 09:30 AM EST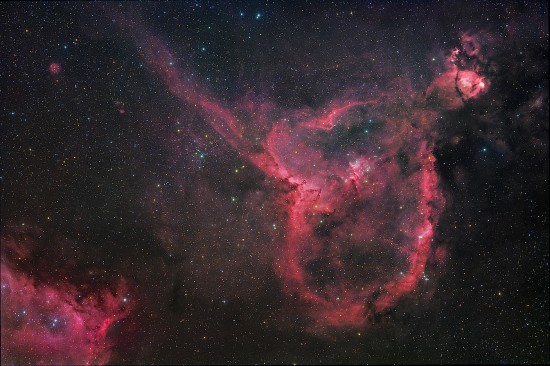 They subscribe to an idea called "electric universe," and sometimes describe themselves as "getting EU eyes." Like slipping on rose-colored glasses, the conversion changes their perception of the entire universe. The objects and events remain the same. But they're tinged with truth. And in EU theory, the truth is that electricity rules.
Electric currents that flow along plasma filaments shape and power galaxies. The currents stream into stars, powering them like fluorescent bulbs. They induce the births of planets. Craters on those planets come from electrical arcs, like lightning bolts, that sear the surfaces.
Also, black holes don't exist, and neither does dark matter. Nor dark energy.
The Big Bang? Never happened.
Einstein's two relativities are laughable fiction.
Electricity can explain away all that stuff.
"The story of the cosmos that you see in the media now is virtual reality," said Wallace Thornhill, one of the founders of EU.
⚡⚡⚡
The electric universe concept does not meet the National Academy of Sciences' definition of a "theory," which is "a comprehensive explanation of some aspect of nature that is supported by a vast body of evidence" and "can be used to make predictions about natural events or phenomena that have not yet been observed."
In physics, theories need math. That's how you predict, gather evidence, verify, disprove, and support. But EU theory isn't big on math. In fact, "Mathematics is not physics," Thornhill said. While that equation aversion makes the theory pretty much a nonstarter for "mainstream" astronomers, it is the exact thing that appeals to many adherents.
"They don't blind you with science," said Rasjid Smith, who learned EU theory from YouTube. "It is understandable to a capable schoolchild."
The idea that outsiders ("the people") will revolutionize physics, in a way that those outsiders understand, is powerful.
"What doesn't seem to vary is the dissident psychology behind 
the involvement."
"Science is returned to the people—the garage tinkerer, the practical engineer, and the natural philosopher," Thornhill told Motherboard.
"People say to me that it has changed their lives because it makes sense for them," he said. "And because it is a real cosmology, there is something for everyone, be they scholar, artist, engineer, or the 'man on the street.'"
EU is completely at odds, however, with everything modern science has determined about the universe.
"At best, the 'electric universe' is a solution in search of a problem; it seeks to explain things we already understand very well through gravity, plasma and nuclear physics, and the like," said astronomer Phil Plait, who runs the blog Bad Astronomy at Slate. "At worst it's sheer crackpottery like homeopathy and astrology, making claims clearly contradicted by the evidence."
Yet something about it sparks fervor in the hearts of people-on-the-street, more fervor than casual believers in the Big Bang have. Despite the gaps, logical fallacies, and evidence to its contrary, EU appeals deeply to adherents, lighting a fire not unlike a tent revival does. The question is, what is it about EU that grabs people?
..