merahza | Steemit
Despite mounting domestic opposition, the administration of Prime Minister Najib Tun Razak appears determined to ram through parliament an odious bill ostensibly intended to curb fake news.
Though the government insists that the law is not intended to stop people from exercising their right to freedom of speech as provided for in the Federal Constitution, there is every reason to be seriously concerned. Under the guise of curbing fake news, the bill will gravely impair what remains of free speech and the right to dissent. The consequences will be devastating.
An array of civil society and human rights groups, journalists, lawyers, politicians and prominent national leaders are in unanimous agreement that the pending bill represents a fatal assault on our democracy. If it passes, and the indications are that it will (thanks to the shameful dereliction of duty of so many of our MPs), it will mean the end of the road for democracy in Malaysia. – Dennis Ignatius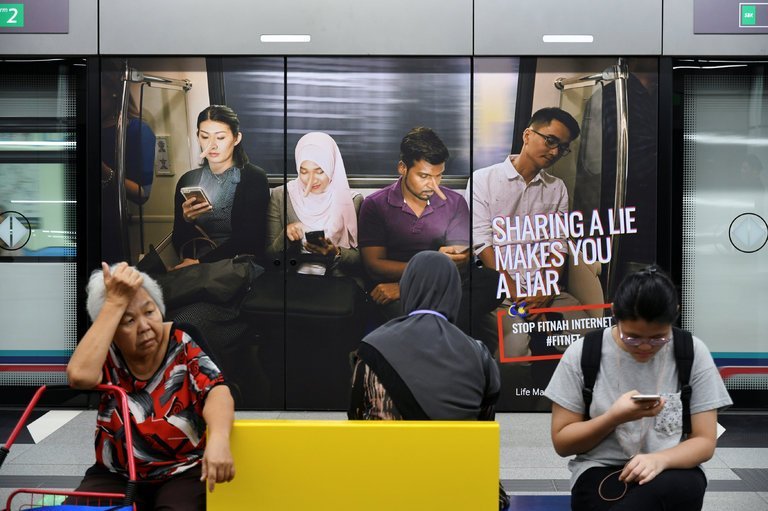 An advertisement in Kuala Lumpur, Malaysia, warning against "fake news." The lower house of Parliament has passed a bill to fight the spread of misinformation, and it is expected to be approved by the Senate this week. Credit Reuters
What qualifies as fake news, however, is ill defined. Ultimately, the government would be given broad latitude to decide what constitutes fact in Malaysia.
"Instead of a proper investigation into what happened, we have a ministry of truth being created," said Nurul Izzah Anwar, a lawmaker from the People's Justice Party and the daughter of the jailed opposition leader Anwar Ibrahim.
..