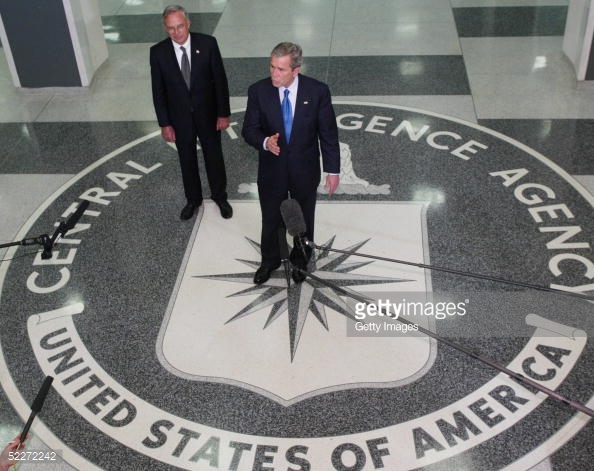 There are reports now circulating that a special forces group of 2200 marines have landed and invaded the CIA Headquarters.
Conservative radio hosts Hal Turner and April Lajune are reporting that a Marine Expeditionary Unit (MEU) landed at Langley on Saturday. (1)
Said Turner:
"According to persons who reside near Langley, a large contingent of Marines arrived at CIA Headquarters in tilt-rotor aircraft and when the Marines deplaned, they were armed and moved quickly into CIA Headquarters!
"Those witnesses also say that a significant number of tilt-rotor aircraft can be clearly seen on the grounds of CIA Headquarters, parked on the grass around the building.
The truth of these stories about troops landing at the CIA has not been confirmed, and of course the Mainstream Media would be the last to report even if this' true.
The back story is that there is a plan by the leftist to oust trump with a coup d'état.
A gravely worded Ministry of Defense (MoD) report circulating in the Kremlin today states that President Putin has ordered Russian military forces to immediately join with China's Ministry of National Defense (MNoD) in preparing for "accidental and/or provocative nuclear ballistic missile strikes" after the Foreign Intelligence Service (SVR) presented "credible evidence" to the Security Council (SC) showing that President Donald Trump may soon be toppled from power by an internal coup d'etat.
Here is Benjamin Fulford's this week's report:
The purge of the Satanic Khazarian cabal that turned the West evil is accelerating at an undeniable pace. Most importantly, Pentagon sources confirm multiple Internet reports that Marines stormed the CIA headquarters this past weekend. One of the aims was to shut down Operation Mockingbird, the CIA group that turned the mass media, as well as Google, Facebook, etc. into mass mind-control propaganda, say NSA sources.
So far its still… all quiet on the western (MSM/WH) front.
…
---
Originally posted @ Steemit