The damage is done and its time to make Facebook face the book.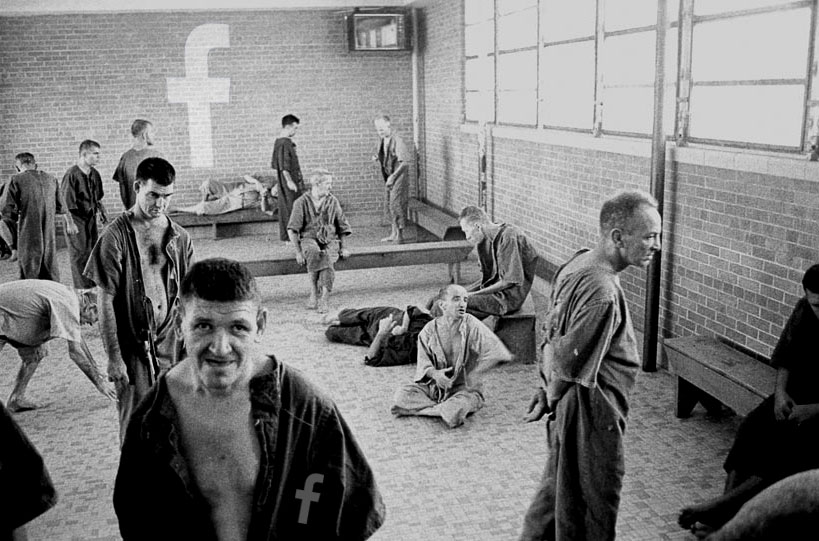 Tell Facebook: this can't happen again.
Up to 50 million Facebook users had their information used by Cambridge Analytica, a private company, without their knowledge or consent. That's not okay.
This wasn't a data breach, no one hacked into Facebook or stole passwords. It happened because Facebook allowed apps to access not just sensitive information of people who used those programs – but their friends as well.
Facebook said it's taken steps to "limit developer access to detailed friend data", but Facebook's current default settings leave a lot of questions and a lot of data flying around. One thing is clear though: Facebook needs to step up and respect its users.
Will you add your name to the petition asking Facebook to change its app permissions and ensure your privacy is protected by default?  
Here's why:
"Facebook is a gift to intelligence agencies. People volunteer all their social information," – Laura Poitras
Facebook and Google Are Actually 'Net States.' And They Rule the World
A group of Silicon Valley technologists who were early employees at Facebook and Google, alarmed over the ill effects of social networks and smartphones, are banding together to challenge the companies they helped build.
Facebook's problems extend forever out of the idea that we are all different clumps of data generation
Over the past few days we've all learned details about how Cambridge Analytica was able to amass data on voters through the use of an app that would gather data on approximately 50 million Facebook users, including 30 million psychographic profiles.
To put this all in perspective, we'll remind you that a much younger Zuckerberg once referred to people who trust him with their data as "dumb fucks." That was in conversation with a Harvard student about why their peers had agreed to sign up for his network, at the time. And now, by failing to speak out about his platform's misuse, it seems that he's once again treating his users with disrespect.
'It's horrifying how much they know': An anonymous Facebook employee explained what it's like to go face to face with Mark Zuckerberg's 'secret police'
Sean Parker, one of the co-founders of Facebook, says he thinks social media is damaging the health of humans' brains.
"It literally changes your relationship with society, with each other . . . It probably interferes with productivity in weird ways. God only knows what it's doing to our children's brains," Parker told an audience at an Axios event at the National Constitution Center in Philadelphia, regarding cancer studies.
An early investor explains why the social media platform's business model is such a threat—and what to do about it.
There are more reports and warnings, but if you think the above reasons aren't sufficient enough for you to stop using FB and take action … perhaps you should ask the Kardashians.
..