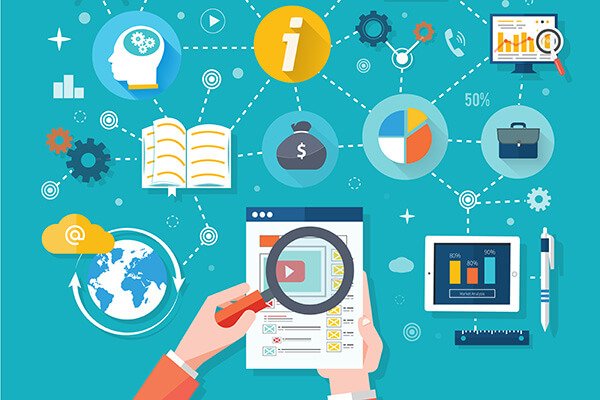 Try to know something about everything, and try to
know everything about something. ~ anon
If you're reading this know that you are either curious, eccentric or a busybody. Positively I mean. You're the reading ones.
A wise man once said, information comes to you in two ways:
To you, or
Through you
The first one is the normal everyday process of how information gets to anyone. This comes in two forms:
Textual or Verbal
This medium will be in the form of books, mails, newspapers, TV, radio, Internet, and at times (most times for most people) through the grapevine.
The second is not capricious or abnormal in anyway, it is sort of a download of information from the ethers (if you like) consciously, sub-consciously or unconsciously. This medium is not fully realized and understood by most people and greatly ignored. This download process is commonly termed as intuition, inspiration, gut feeling, and channeling as popularly known in the spiritual circle.
Now that we've settled how one receives information (data) and those are the only ways (I can't think of anymore), we can surmised that if one does none of the first, and ignore or totally disregard the second, one will not get any information and ends up having no knowledge.
Where am I getting to with all this gibberish?
Well, I'm amazed at the sleepers. You know, those who are not awaken to the current winds-of-change. Many have been kept busy and preoccupied in their little corner of their small world, just surviving hand-to-mouth and not have any time to know anything else. Okay I'm not being judgmental, a man has gotta do what a man has gotta do. So, that's fine with me. I'm thinking out loud here and just wondering why any one would not want to know anything?
I observe that people I meet daily are unhappy, stressed out by the System and are yearning for "change" (whatever that means to them) and yet are not doing anything about it. Is it because they have no information? With the IoT™ I think ignorance is a choice.
Where I am, the people here are not the reading type. I know this for sure as I've given out many many books and articles to many people and I see that they don't read them as they never talk about it. At times when I asked if they had read them, they'd answer the proverbial, "I've been busy lately and have no time!"
For me, its important for example that I read the Federal Constitution of my country. The Federal Constitution?? YES! And why not? I am a citizen and I must know everything about the government, especially my fundamental rights, which the constitution is supposed to safeguard. Oh, but you need to be a lawyer to understand all the legalities therein. Says who? I read and I understood everything I need to understand to the point that no one, yes no one could tread on me.
Okay, so the constitutional reading is a bit too tall an order. How about reading the holy scripture of your own faith? The clergyman warns of the do's and don'ts, god's retribution and the heaven and hell thingy. I know it scares the hell out of most of the devotees. Yet, very very few read their own scripture to find out if what they've been told is true.
Okay, that's that I guess and to each his own.
I also know that if reading is the path to knowledge, it is unaffordable to many because you see, knowledge is not free. You have to pay attention
It all boils down to one thing…
You don't read, you don't know.
---
Originally appeared on Steemit
..