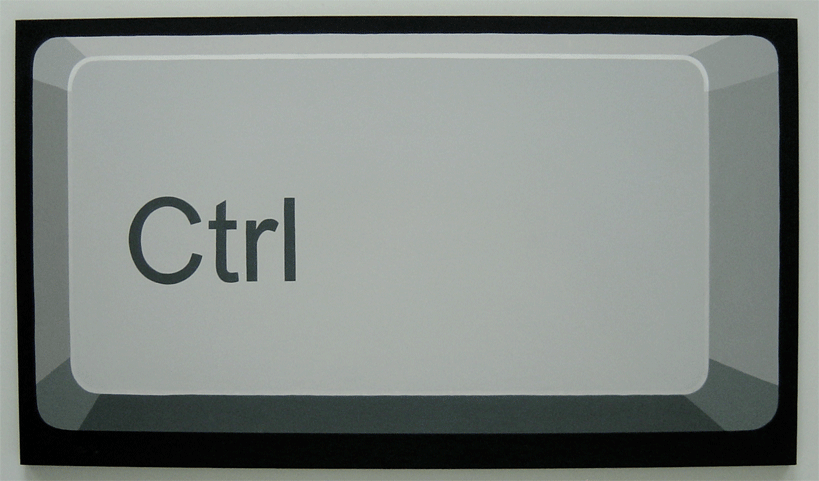 In computing, a Control (Ctrl) key on the keyboard is a modifier key which, when pressed in conjunction with another key, performs a special operation.
If it is jammed, your keyboard shortcuts (macros) won't work, and your computing tasks may become more difficult if not laborious. All is not lost though, its just that you've lost a certain amount of control of your computer.
I want to talk about another kind of control – World Control. The bunch of scumbags who have been controlling the people on Earth for eons.
For many years now I have been wondering how the people could ever free themselves from these filthy villains. What will it take to overcome them? Revolution, as we have learned from history is unfruitful and meaningless and ends up square one too soon after it happens. Don't talk about polling because that's really crap if you really don't know.
Why, what's the problem?
Its the system stupid!
The Control System
The control system is wide ranging, in fact its every thing in the Matrix, which by far the biggest and most effective is the monetary system operated and controlled by the bank$ter$
"Give me control over a nations currency, and I care not who makes its laws" ~ Baron M.A. Rothschild

" …a whole slew of people within what we term as the slavery systems …see the banks control everything… People don't know, but all the banks in the world operate under one umbrella." ~ Heather Ann Tucci-Jarraf

There is absolutely no defense for the present system whereby private bankers create money completely out of thin air for themselves to lend and then charge interest on that 'nothingness'. The Bank of England, with its hidden controller the Bank for International Settlements based in Basel, Switzerland (often described as the Central Bank of Central Banks), dictate behind the scenes the fiscal policies and direction that our supposed sovereign and independent government must take. We are all prisoners of this utterly corrupt system and it's time to confront it head on to collapse it. ~ Justin Walker (Bankers, Bradburys, Carnage And Slaughter On The Western Front)
Enough said about them stinking-to-high-heavens-bankers.
The Control Button
What's for sure is that cash is king according to ex-Volvo CEO Pehr G Gyllenhammar.
Everything revolves around money. When the money stops the control stops.
A revolution in the monetary system is taking place as we speak and some have termed it as the Bloodless (r)Evolution. The weapon is technology and it is none other than Blockchain and the incidental Bitcoin
Technology moulds and shapes civilization. The first recorded form was the Agricultural Revolution circa 10,000 B.C. Then came the Industrial Revolution in 1760-1840. In between that was The Renaissance, which is regarded as the cultural bridge between the Middle Ages and modern history which took place in Europe in the 14th Century
We are now in the era of Information Communication Technology (ICT), or what some have termed as the Fourth Industrial Revolution
The first Industrial Revolution was characterized by steam and water.
The second Industrial Revolution was the introduction of electricity to mass produce things.
The third is characterized by the internet, communication technologies, and the digitalization of everything.
The fourth Industrial Revolution is the concept of blurring the real world with the technological world.
Our world is changing fast in ways we've never seen or experienced before. Technology is revamping the way we live, work and do business.
The Economist report Mar 12, 2009:
The triumph of entrepreneurship is driven by profound technological change. A trio of inventions—the personal computer, the mobile phone and the internet—is democratising entrepreneurship at a cracking pace. Today even cash-strapped innovators can reach markets that were once the prerogative of giant organisations.

The internet provides a cheap platform for entrepreneurs to build interactive businesses. Meg Whitman grew rich by developing an online marketplace, eBay, where people could buy and sell without ever meeting. An army of pyjama-clad bloggers has repeatedly outsmarted long-established newspapers on breaking stories. Automated news-collecting services such as RealClearPolitics and Memeorandum, using tiny amounts of capital, have established themselves as indispensable tools for news junkies.
What is to be added now in 2017 to the Economist's report is Blockchain.
It is the mother of all bombs as far as the controllers are concerned. Their fraudulent monetary system is being bombed and they're caught with their pants down. Befuddled, they realized that they are losing control and the harder they press the control button the more stuck it becomes.
They've lost control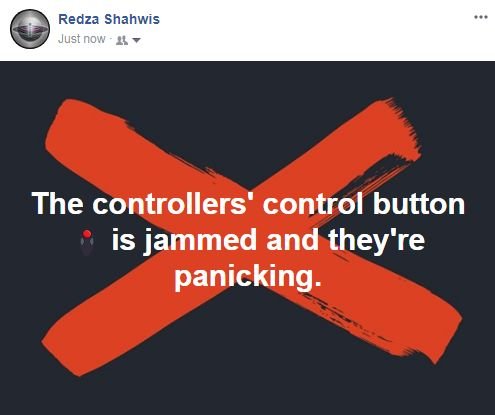 As the transition towards a blockchain-based economy continues, the established financial powers are desperately trying to stay relevant. In an attempt to boost their credibility, analysts at Deutsche Bank are finally admitting that State-run fiat currencies are becoming obsolete. For years, blockchain entrepreneurs and other critics of central banking have been branded either conspiracy theorists or criminals. But recently, those controversial opinions about the inevitable changes coming to the world's financial system are being echoed by mainstream pundits.
The only word the controllers' know and keep on shouting their throats dry now is – 'control!
Today, Bank Negara Malaysia (BNM) governor Tan Sri Muhammad Ibrahim said the central bank will designate persons converting cryptocurrencies into fiat money currencies as "reporting institutions" under the Anti-Money Laundering (AML), Anti-Terrorism Financing and Proceeds of Unlawful Activities Act 2001 beginning next year. Fiat money refers to currencies backed by government.
That's all they have since the control button is jammed.
"You can resist an invading army; you cannot resist an idea whose time has come." – Victor Hugo
..
---
Original posting @ Steemit